Bacterial Anterial Antibiotic Selection Options
Cloning: Our bacterial selection markers are normally flanked by two PmeI restriction sites. They will function if they are inserted in either orientation between these two sites.
Information: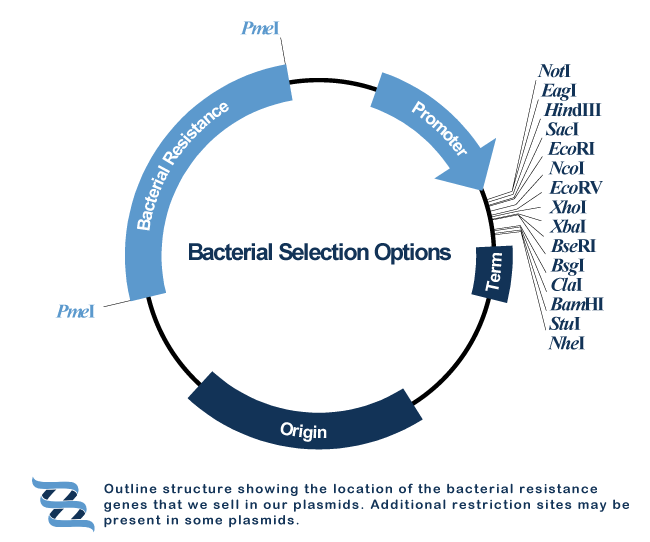 We currently stock four selectable markers flanked by PmeI sites to be used in bacteria including:
Ampicillin / Carbenicillin
Kanamycin / Neomycin
Spectinomycin / Streptomycin
Chloramphenicol
For the correct concentrations of each antibiotic to use in either media or agar plates see our protocol page.