Dr Ryan Cawood (Founder & Chief Executive Officer)
Ryan founded Oxford Genetics in 2011 with the aim to revolutionise DNA design, optimisation and assembly to enable molecular engineering to fulfil its promise in synthetic biology and medicine. Ryan has a first class degree in Genetics and a Ph.D. from Oxford University. He is an experienced genetic engineer with extensive knowledge and practical insight working with bacterial, botanical and mammalian recombinant expression systems. Ryan's research interests in synthetic biology and molecular engineering include vaccines and treatments for infectious diseases and cancer. He was inspired to create Oxford Genetics after observing that inefficient DNA design and assembly often limit scientific progress.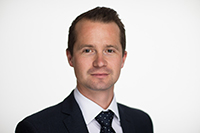 Dr Paul Brooks (Chief Commercial Officer)
Paul joined Oxford Genetics from Sigma-Aldrich, where he was responsible for the commercialisation of their genome editing technologies and associated services. Over the course of his career he has held various positions in both the USA and Europe focused on functional genomics including strategy, business development, marketing, product management and sales. Paul holds a BSc in biochemistry from the University of Wales, a Ph.D in molecular biology from the University of Manchester, and a MBA from the University of Nottingham.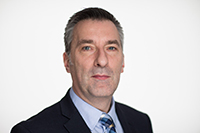 Dr Tom Payne (Chief Technology Officer)
Tom has >10 years commercial experience in biopharmaceutical development and bioproduction, having held R&D and commercially-focused roles at both Novozymes Biopharma (now Albumedix) and Lonza in the UK. At Oxford Genetics, Tom is responsible for technology development activities, spanning the breadth of services and products offered. His research interests include gene editing, synthetic biology and cellular engineering. Tom holds a BSc and Ph.D in Molecular Biology from the University of Nottingham.